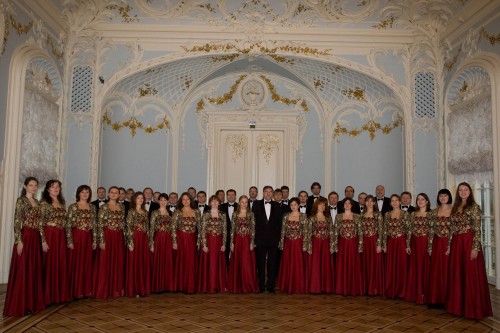 The Moscow Grand Choir "Masters of Choral Singing",
"Each encounter with these excellent musicians brings me great joy." (D. Chostakovich)
Founded in 1928, The Grand Academic Choir of Moscow has always worked with the greatest: Evgeny Svetlanov, Mikhail Pletnev, Sviatoslav Richter, Mstislav Rostropovitch and many others. Applauded in the greatest concert halls in Europe, the USSR and Japan, the Choir has been managed since 2005 by Professor Lev Kontorovich, Honoured Artist of Russia. Its immense repertoire of over 5,000 works includes operas, oratorios, cantatas, folk songs and sacred music.