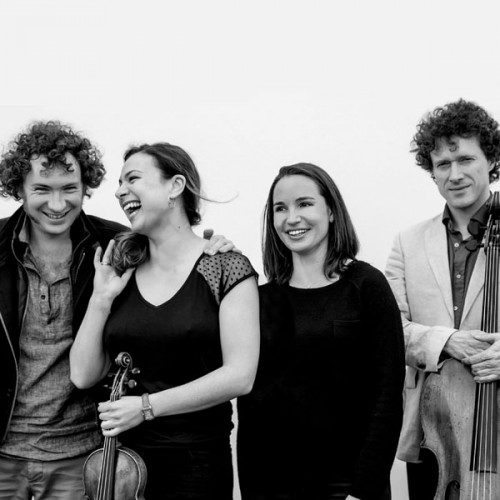 Quatuor Strada,
Pierre Fouchenneret, Sarah Nemtanu: violin
Lise Berthaud: viola
François Salque: cello
Bound by a profound friendship and mutual admiration, the four prize-winning soloists Lise Berthaud, Sarah Nemtanu, Pierre Fouchenneret et François Salque decided to join their talents in 2013 to form the string quartet Quatuor Strada. Their shared passion for Beethoven and search for the purest esthetics is fittingly expressed by Beethoven's quote that inspired the quartet's name Strada (the way, the path): "Do not merely practice your art, but force your way into its secrets; it deserves that, for only art and science can exalt man to the Divine". In 2015, they recorded a CD dedicated to the last two quartets of Beethoven for the label B Records.They have been invited to perform in the most important French theatres and at many prestigious festivals, sharing the stage with the most talented musicians of their generation. All four musicians have turned the Strada quartet into an extraordinary musical experiment.