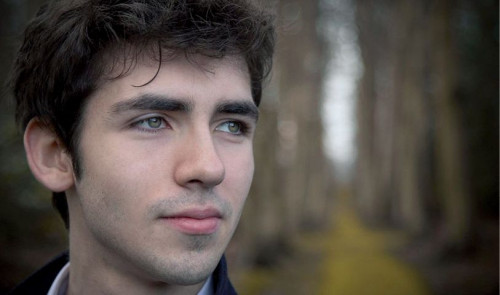 Alexandre Kantorow, Piano
The French pianist Alexandre Kantorow (b. 1997) has embarked on a concert career while still very young – already at the age of sixteen he joined the Sinfonia Varsovia at the Folles Journées in Nantes and in Warsaw, performing the Rhapsody on a Theme of Paganini by Rachmaninov. Subsequently he was asked by Boris Berezovsky to give two recitals at his piano festival in Beauvais.
Alexandre Kantorow has also been invited to appear with numerous orchestras including the Orchestre de Liège, Orchestre de Picardie, Ensemble Orchestral de Bordeaux and the Kaunas City Symphony Orchestra in Lithuania, performing music by Franck, Rachmaninov, Liszt and Saint-Saëns.
His enthusiasm for Brahms has led him to take on the composer's Second Piano Concerto, and during the inaugural season of the new Philharmonie in Paris he performed Beethoven's Choral Fantasy. He has also been invited to appear as a soloist with orchestra in Japan (by Augustin Dumay) and Taiwan (by Gilbert Varga). In addition, Alexandre Kantorow is continuing his studies at the Paris Conservatoire as a pupil of Frank Braley. Alexandre Kantorow devotes himself to a solo career but is also a keen chamber musician, appearing at numerous summer festivals. He enjoys expanding his repertoire beyond the confines of classical music, for example with the Warsaw Concerto, from a film score by Richard Addinsell, and Rhapsody in Blue by Gershwin, which he plays in its original version with jazz ensemble.